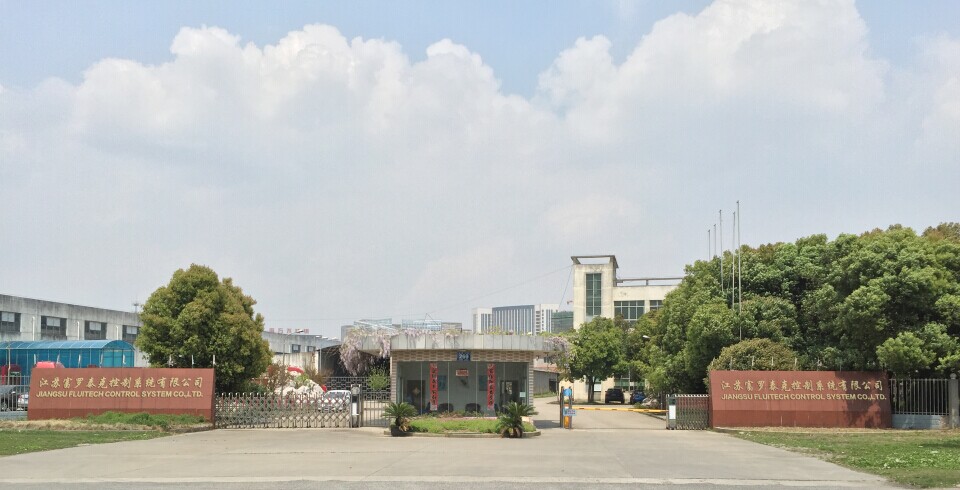 Fluitech Control System Co., LTD. is located in Wuxi, which is one Yangtze River central city of China's most economically developed area. FLUITECH is a integrated service provider of leading actuator and set of valves with ten years experience of R&D, production, sales and service.
After years of innovation and development, FLUITECH domestic first self-developed multi-position cylinder automatic production line start operation in 2014. At same time, FLUITECH formed the production and assembly base which are made of AT/GT pneumatic actuator, large torque scotch yoke pneumatic actuator and set of valves.
In recent years, FLUITECH has been in the forefront of the industry of the new double pole large torque scotch yoke pneumatic actuator. The high quality has won the widely welcome and trust of the users which has laid a good foundation for the leading position of FLUITECH in the field of domestic large torque scotch yoke pneumatic actuator.Sufficient in terms of overall competitiveness to match by world-class brands same business companies. At the same time, our company has brought the development of pneumatic hydraulic pneumatic actuator and electric hydraulic pneumatic actuator into strategic plan, to make contributions to the high-end of the domestic equipment.
In the international market, the quality and service of FLUITECH pneumatic actuator not only obtained praise and recognition of American and Japanese high-end customers, but also build cooperation relationship with Italy famous same business company. All this effectively promote the internationalization process of FLUITECH.For a long time, FLUITECH insists the market demand to be the direction, and has a concept of offering high quality product and service.FLUITECH made tireless efforts for the aim of globalization of FLUITECH brand and service.



Service for industries:

FLUITECH not only offer pneumatic actuator and accessories sets service for valve

industry and end-user customers ,but also provide high quality sets of valve solution for

industries like Petroleum,petrochemical, chemical, industrial gas, water treatment, paper

making,metallurgy,iron and steel, machinery,coal chemical industry, silicon chemical and

so on.






Our products:

1. DRG Scotch Yoke Pneumatic Actuator;

2. AT/GT pneumatic actuator;

3. Pneumatic Actuator Accessories;

4.Set of valve;






Our team:

so far FLUITECH has seven R & D Engineer, dozens of production and technical

personnel and dozens of technical service staff,we unite as one,forge ahead and

make our best to make contribution to the development of industry.






Our culture:

enterprising, innovation, unity and loyalty.






Our mission:

providing users with better pneumatic products and services is the responsibility and

mission of FLUITECH!






Our philosophy:

technology creates value, service win the future.